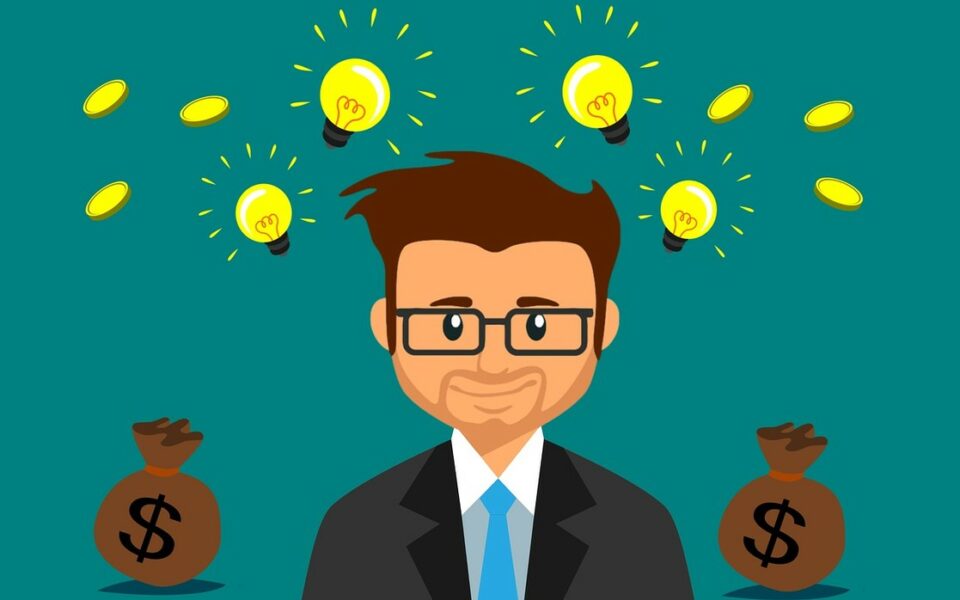 The Investor's Ultimate Wet Dream: A Profitable Cash-Flowing Business Running Autonomously
It's estimated that approximately 80% of businesses that are put up for sale just don't get sold.
Whilst there's really no way of knowing how accurate this figure is, what is known is that there still is an incredibly high number of businesses not finding a buyer.
Why is that?! Cries the hard-working owner.
"I've spent decades in this business, it's a great business, well run, and generating profit! Why's no one buying it?!"
As the maxim goes, you don't know what you don't know.
The Law Firms
As a consultant, I had the opportunity to work for many different law firms, of all sizes.
Naturally, each firm had it's own unique way of doing things.
But there was ONE thing in common…especially when it came to the SME owners:
They all thought they were doing a FANTASTIC job of running the business, and that everything was super-cushty.
At times, it was cringe-worthy trying to keep a straight face and not react listening to a firm owner talk about how great he's running the place when it was obvious the whole thing was a shit-show!
Technology has advanced astronomically.
Business owners have not.
Upgrade With Technology
Using a business practice that was efficient and great 10-15 years ago is definitely not great now.
But, if you've never come across nor used new technology, then you can't know how effective new methods are.
I've worked with firms that have phenomenal case management systems…which no doubt increase the speed and efficiency of work being done…when PROPERLY set-up.
There were firms that had case management systems but just didn't prime them, so they half worked.
And of course, there were those that still decided to remain the old-way of no system at all…whilst these guys no doubt work hard to keep things organised; it's painful watching how long simple tasks take.
What's It Got To Do With Owners & Investors?
So what's the point here and what has this got to do with investors and un-sold businesses?!
Well, for a business owner that's been running his business for decades; it well and truly might seem to him his business is incredibly well run.
But to an investor, or a buyer, it might seem like a burnt-out engine needing serious fixes.
Most owners are phenomenal at their trade, they are top professionals, highly skilled at what they do. But that doesn't mean they're phenomenal at packaging their well-run business in a way that makes it shine to buyers.
Broom, Broom!
To use a simple example:
Say you've got a powerful vintage muscle-car which is incredibly valuable.
But it's dirty, hasn't been washed in a while. There are minor dents, and scratches.
The engine is a little clunky because it hasn't been fine-tuned in a while.
And of course, if you're not there to drive-it, there's nobody else to make the thing move.
A rich investor comes along looking to buy.
He's put off by the dirt, the scratches, the engine…and he's used to being chauffeured and/or driving an automatic car…i.e. he has no intention of driving it himself.
Is he going to buy?
Well…he may put in an offer which is significantly less than what you know the car is worth.
You, of course will say no, but when 5,6,7 or 8 further buyers come making similar low offers; eventually you may think twice.
Now, let's say before you put it on market, you did the following:
Fine tuned the engine so it's at its rip-roaring best
Replaced all the rusty elements with new ones
Fully valeted it so it looks spanking new
Installed it with a driver-less feature, and/or stated that your driver is happy to carry on driving the car for any buyer who doesn't fancy driving it themselves.
What do you think would happen then?
Investors will be lining up…bidding against each other to get the darn car!
How To Package Your Business
So back to your business…when you sell, how do you package it up so it becomes an investors wet dream?
–         Multiply profits (either by increased sales & marketing efforts, or making acquisitions of your own to 10x the value)
–         Make sure all the financials are in order
–         Have a management team in place that can run the business without you
–         Systemise the operations using technology meaning a busy international investor can look after things from wherever he may be
Does this require hard work?
Of course.
But would you rather receive £500K for your business when you decide to pass on the reins or £5M?!
In short, if the answer to the following question is yes, then you'll have a winner:
"Does [or can] my business run successfully and profitably without me working in it regularly?!"
So ask yourself, if you stopped working would your business stop too? If so, you're not priming it for the big pay day sale.
Even if retirement or exiting is not on your mind, priming it for a sale will make it a better run company for yourself anyway, so there's literally no down-side whatsoever in doing so.
Regardless of your exit intentions, remember one thing:
It's never too early to prepare for your exit, yet it only takes one day, one moment, one event for it to be too late!
—————
Need assistance planning your exit, or at least preparing for it? Get in touch now to see how you can benefit by clicking here to book a call.