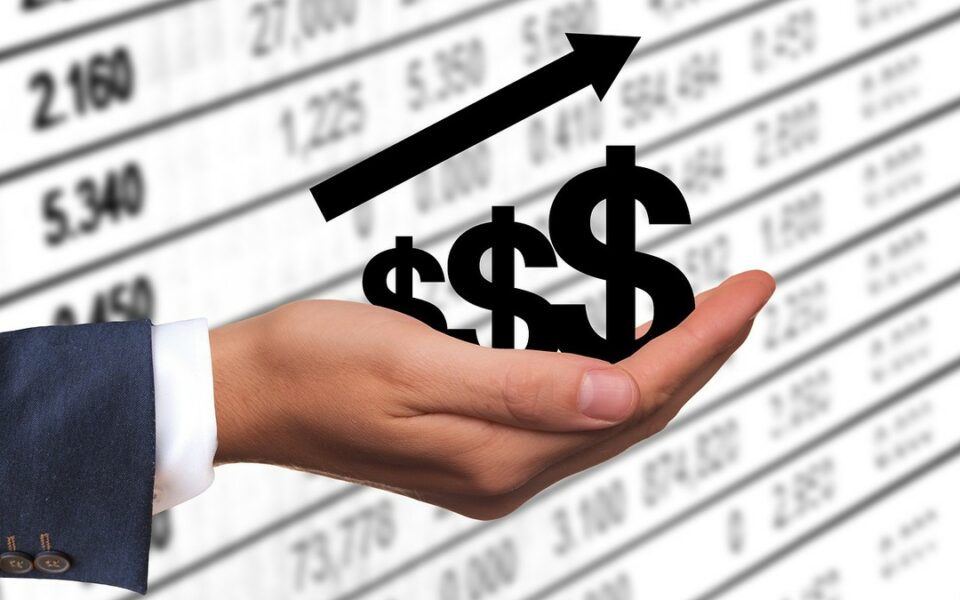 How To Double Your Revenue Within 6 Months Without Those Pesky Digital Marketers
You've had the countless cold emails. And the countless cold calls. Heck, I've even been guilty of sending some myself.
"Hey, we can multiply your revenue using social media marketing…let's hop on a call to discuss" [translated as: let's talk so I can find out how much money you have to make up my price-tag].
You get so many you think, jeeeez how about you hop, skip and jump tf outta here…but you're too professional to actually say that.
So what makes this article and click-bait headline different?
Multiply Your Business
Well…because here we're going to discuss a legitimate way to double, even triple and even 10x your revenue depending on how ambitious you are…
…and the best part is that it involves no digital marketing to achieve it.
It's also a big players only game too, so you're unlikely to receive a plethora of daily messages about it.
So what is it…how can you legitimately multiply your revenue within the space of a few months?!
Acquisitions baby!
Despite the power of acquisitions, it's amazing how under-utilised this strategy is for SME's.
Of course the big dogs, the global corporations and conglomerates do it often…but why don't small business owners?!
Maybe they're too busy. Or they don't know how. Maybe they've never truly explored the concept and what it can actually do.
If you're in any of those categories, fear not…you're about to have your mind blown.
What Is An Acquisition
So what exactly is an acquisition in lay-man terms?
Simple…buying an already established and cash-flowing business and adding it to your current set-up.
And why is that such a magical formula?
Nothing quite like a good ol' story to explain
Uncle D runs a successful computer hardware company. His revenue is £2M with operating profit of £300K.
Now if he wants to increase his revenue he can do all the traditional things…up the sales, marketing & advertising malarkey.
Of course this works, but can he double, triple or even 10X his revenue within a few months?
Despite the cries of Tai Lopez's digital marketing disciples…it's not likely to happen.
However, if Uncle D buys a computer software company with revenue of £4M and operating profit of £600K…what's he done?
The Magic Numbers
Well…he just so happens to have tripled his revenue…as the combined revenue is now £6M with operating profit of £900K…or has he?!
Nope…because now Uncle D doesn't just have two revenue streams to add together…he has two distinct yet established CUSTOMER bases.
Meaning, the software company's customers can now be sold the hardware company's products & services; and the hardware company's customers can be sold the software company's products and services.
All without doing a lick of marketing to get new customers.
Essentially, by owning both companies, Uncle D is simply selling his products and services between his newly acquired client base.
Now let's say this generates an additional £3M in revenue…but it gets better.
Uncle D, as owner of both companies, can now significantly reduce expenses by combining the operations of both companies.
Employees will leave on their own accord due to change, locations can be combined, professional fees like accountants etc can be combined, as well as other admin costs, marketing, equipment and sundries etc. Not to mention the money the previous owner was taking out for him or herself.
Ultimately, the massive savings from consolidation means that the operating profit will be much higher, so let's say £700K.
What's Uncle D now left with? A combined revenue of £9M with operating profit of £1.6M. Hot diggity dayum, that's almost 5x no?!
It certainly is…
…but it's not possible to acquire a business like that in such short time and it's damn expensive too, I hear ya say.
Can It Really Be Done
Yessss…and no.
Enter the world of motivated sellers and the El, Bee, Ohhhh!
Leveraged-Buy-Outs (LBO) are basically when you buy a company using the assets of the company itself to fund most of the deal.
In simple terms, you're not using all of your own money to pay the seller, you're using the company your buying itself as leverage to finance the sale.
Kinda like using a house to get a mortgage to pay for the house itself.
And with a motivated seller…i.e. Mr X who's just tired and wants to retire but no one's buying, he's more likely to accept deferred payments…meaning you don't even have to pay until next year, and the year after, and the year after that…enough time to focus your efforts into driving the business forward and multiplying your profits in the process.
Finding the right deal takes time, and skill, but the process can take as little as 2-3 months to complete if everything aligns.
But as we know, business is never so simple. Depending on the size of the deal, and various other factors, a more likely time-frame is 6-12 months.
Simple yes…easy no.
But the fruits of the labour are well worth it once a deal completes, as we saw above…the returns are nothing short of GLORIOUS!